SEIP
Unique combination of semantic technologies to fully reflect any business process
Description
Intelligent decision support system for cost-effective business, document and process management
SEIP (Sirma Enterprise Intelligent Platform) is a unique combination of semantic technologies, modelling tools and methods, and leading open-source servers and components.
SEIP enables the full digital reflection of any business process, activity or business object. Within the platform, you can define and interrelate each and every person, place, document, activity process and many more things, people and businesses related to your enterprise into one, interconnected ecosystem.
SEIP employs advanced technologies that up to now were only available to Fortune 1000 companies, affordable at this time for the much larger number of small & middle-companies worldwide.
Low-code applications for various business challenges 
SEIP is designed with a service-oriented architecture (SOA) for high performance in the cloud. The Platform establishes a solid functional foundation for enterprise data, ready to support each business process and decision.
Applications solve various business problems and comprise of semantic domain models, business processes and objects, document templates and customization on top of a rich functional foundation.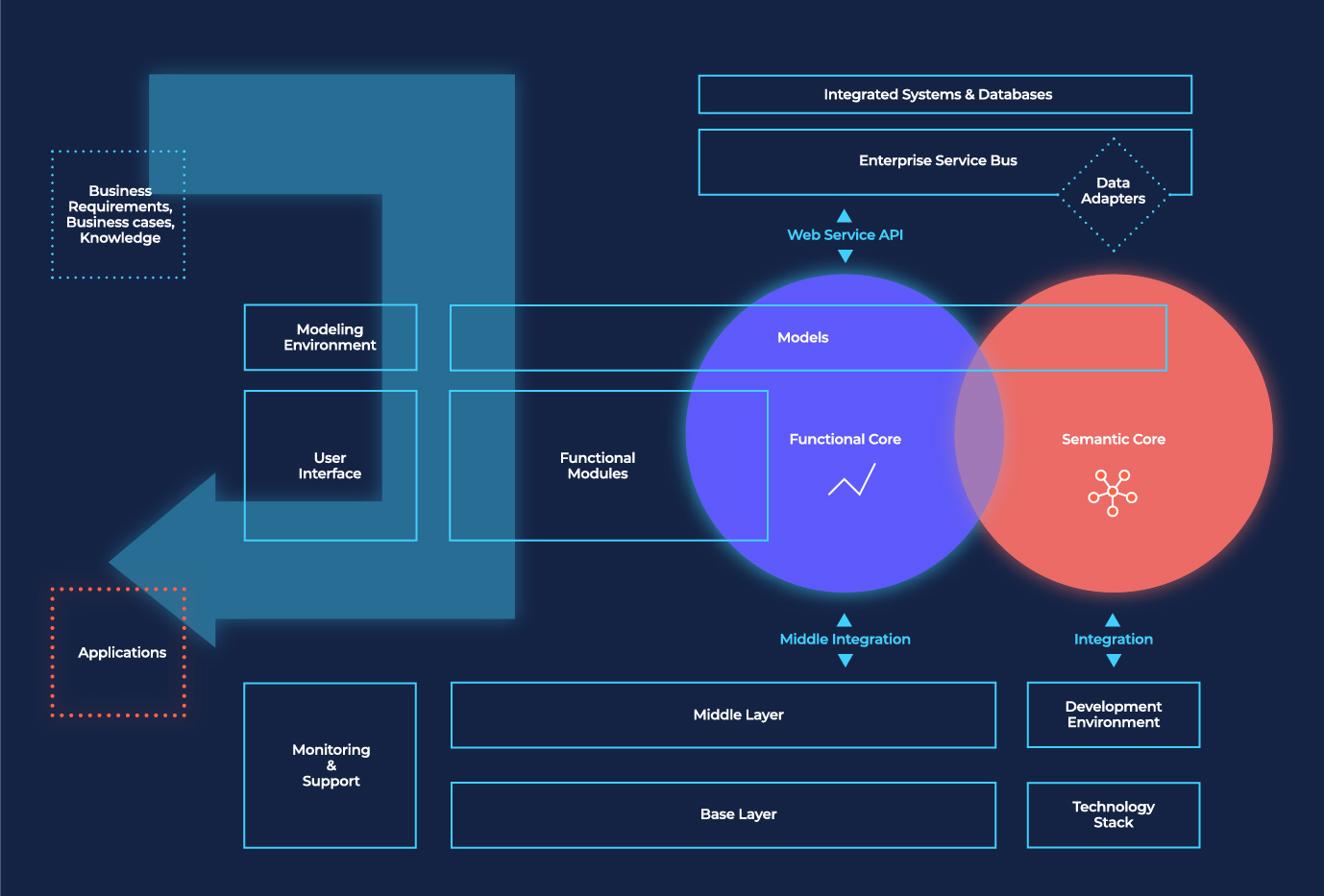 Functionalities
Rich functionalities for unlimited business opportunities
SEIP incorporates a rich set of functional modules that let you use it for content management, work management, team collaboration, search and report, user management and access control, system configuration and more for each industry verticals.
Content management
Work management
Team collaboration
Search and reports
User management
Access control
Semantic functionality
System configuration
Business Benefits
Gain a competitive edge with a new approach
The transition to the Intelligent Enterprise requires a new level of collaboration between knowledge workers, new management principles, practices and organization. Business information systems must provide meaning in context, enable enterprise evolution, and support open dynamic models of a highly interrelated world.
Turn knowledge into business value
To enable the transformation to the Intelligent Enterprise Sirma has established a new approach to the development and deployment of business information software products. The complexity and dynamics of the organization and its environment are adequately modeled and better supported.
SEIP gives you the ability to quickly develop and grow suites of powerful software-as-a-service products for different industry verticals, incorporating specific domain knowledge, but based on a common platform. This has a high potential for disruptive market entry.
Key competitive advantages of SEIP
Greatly improves decision making by providing relevant information in context and by accumulation and reuse of corporate knowledge.
Enables the quick development of new applications that add value to all other existing systems.
Complements and adds value to legacy applications and data.
Lowers the total cost of ownership and multiple data integration.
SEIP is focused on a SaaS subscription model, on-site installations are also available.
Customers benefit from the cost-effective model, rapid deployment, and continuous support and updates of the Platform. Furthermore, additional customization and inclusion of specific corporate knowledge are possible, a capability that is rarely provided by other SaaS-based solutions.
Transform your business
Sirma offers the most advanced suite of AI applications for complex manufacturing, logistics & consumer products.
Work with us