Open Banking Suite
One gate for a frictionless PSD2 journey
Description
Choose the module you need or integrate a bundle that covers compliance, security, and transactions.
PSD2 aims to regulate innovative digital payment services, guarantee transparency, and enhance the security of online payments. It also opens the paying markets for competition and requires the achievement of PSD2 compliance of all banks.
To meet the growing demand for all-in-one solutions, we designed an Open Banking Suite with a modular structure, that consists of an API Hub, called Up2Connect, a strong customer authentication (SCA) module, called Up2Seal and a Payment Terminal, called Up2Pay. The solution covers not only the Berlin Group standards but also the local regulations for the users.
The financial organizations can choose between the integration of the module they need or bundle integration. Sirma can be a trusted technological partner in delivering open banking compliance through the Up2Connect module and enhanced security with the Up2Seal module.
We believe the changes that PSD2 impose will lead to the digital revolution in the financial market, and financial institutions have to monetize the rising opportunities. Accordingly, the Up2Pay module is here to answer the upcoming reform and boost payments.
It is suitable for financial institutions or TTPs that see PSD2 as an opportunity for generating additional revenue streams.
Business Benefits
Open Banking Suite is designed to reduce complexity and streamline the integration
All-in-one solution
Fast delivery, no additional software needed, that meets the needs of TTPs and any financial organization.
Regulatory Compliance
Tailored to EBA's Regulatory Technical Standards.
CX/UX and frictionless processes
Designed for a frictionless customer journey and a better user experience.
New revenue streams
Harness the opportunities to grow and extend your card-based acquiring business, target new merchant categories and utilize open APIs.
How does OBS work
How does OBS serve PSD2 enabled business cases?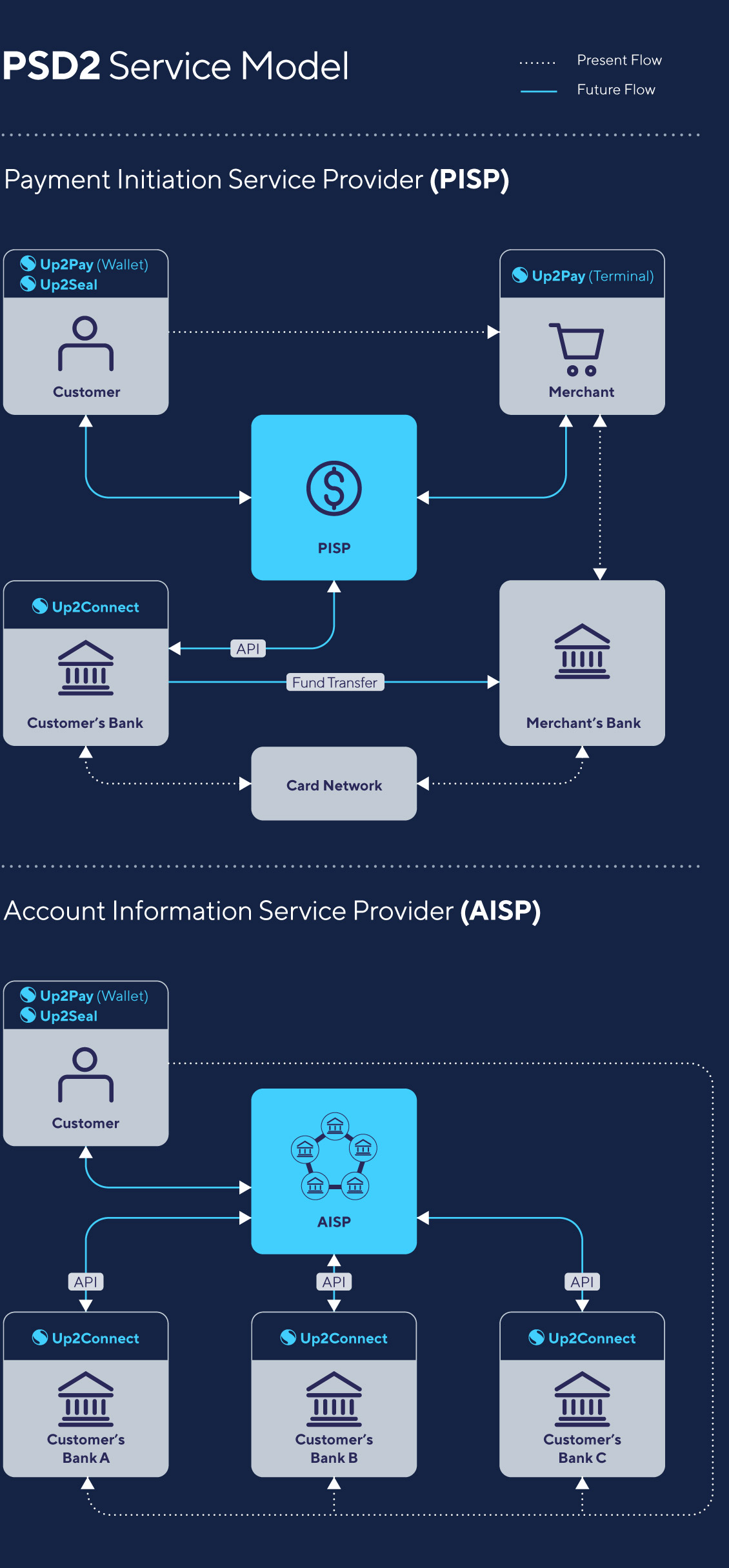 Transform your business
Sirma offers the most advanced suite of AI applications for complex manufacturing, logistics & consumer products.
Work with us