Loyax
Create bespoke loyalty programs to build meaningful relationships with customers
Description
Use data to strengthen brand identities
‌Loyax is a loyalty management platform with which businesses can organize loyalty programs and campaign management, loyalty cards and mobile loyalty app, omnichannel communication and much much more loyalty-building features.
Loyax can be completely customized and enables businesses to create bespoke loyalty programs, which reflect a brand identity.
Activities you can manage with Loyax
Gain customer insights
Understand customer behavior and adjust your offers accordingly.
Use mobile loyalty app
Improve your mobile presence and engage customers wherever they are.
Create customizable rewards
Reward your loyal fans with discounts, vouchers, cashback and reward items of your choice.
Run marketing campaigns
Promote your offers with targeted marketing campaigns via email, social and push notifications.
Design referral programs
Encourage existing customers to promote your business and bring in new clients.
Segment with customer tiering
Make your most profitable customers feel special and reward them accordingly.
Business Benefits
Easily organize data-rich loyalty programs
As a loyalty management enterprise-grade platform, Loyax allows you to nurture your customer relationships by data-driven retention, attraction and engagement.
Retain existing customers, attract new clients and establish long-lasting relationships with them.
Cut marketing costs
Reach customers through multiple channels – all in one place.
Promote your brand
Get your brand noticed and drive more traffic to your business.
Build customer engagement
Attract new and retain existing customers.
Increase sales
Drive repeat purchases and boost revenue growth.
Why Loyax?
Fascinate your customers with unique offers and reward programs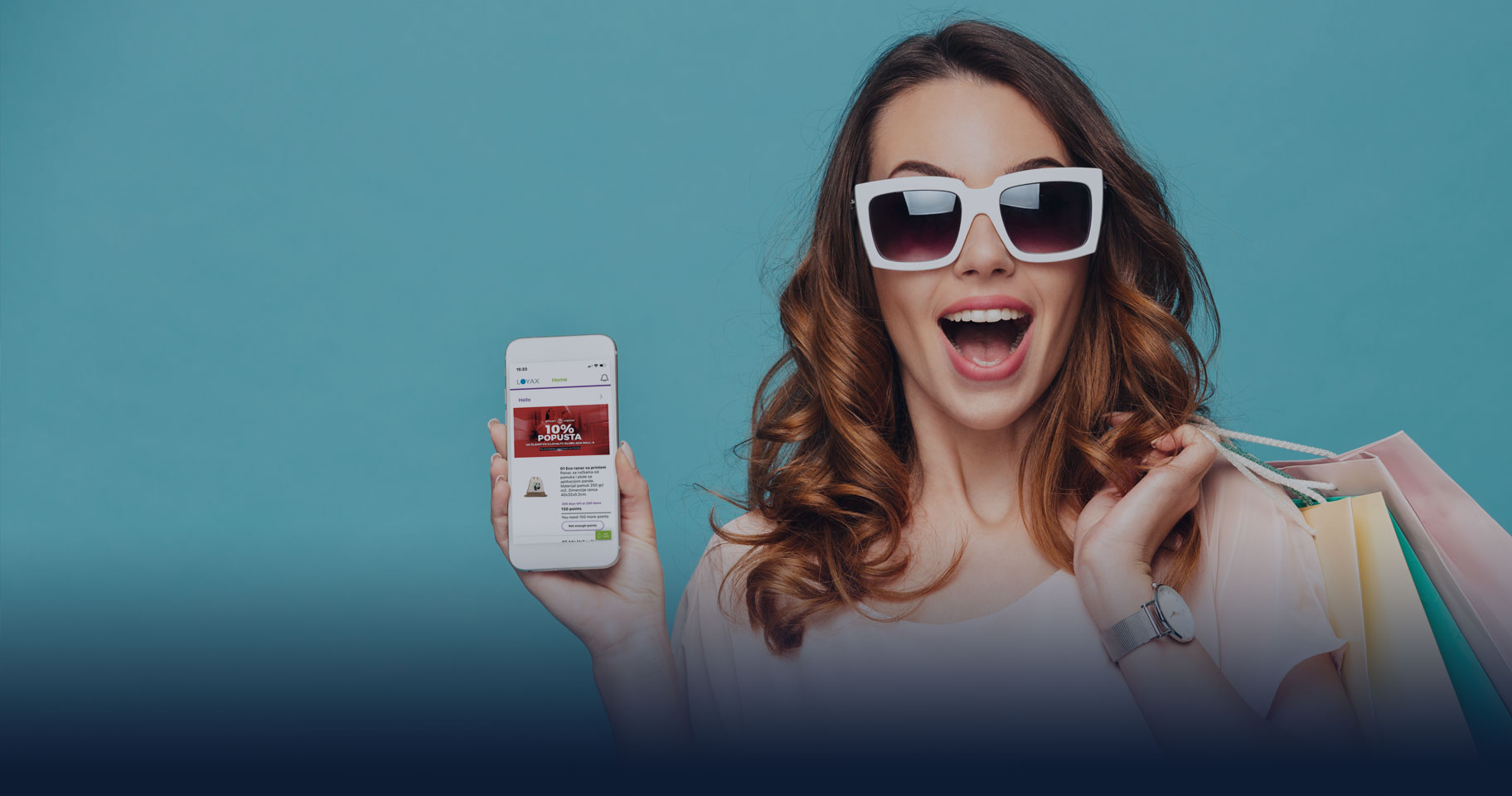 Transform your business
Sirma offers the most advanced suite of AI applications for complex manufacturing, logistics & consumer products.
Work with us