Core Cybersecurity for Applications
Safeguard your systems with effective tools for threat detection, response and reporting
Service Description
Why trust us with your Cybersecurity?
Cybersecurity in today's connected world is a fundamental component of any business. Weak security practices can result in a major service disruption and data breach. When it comes to safeguarding your business and possibly that of your customers from cyber-attack, you want the most effective tools for threat detection, response and reporting at your disposal.
With over 20 years of experience in core C, C++, Java and .NET programming, we at Sirma address your lists of security issues and vulnerability findings and put in place the often missing security components in the existing DevOps processes. 
How do we safeguard your systems?
Most of the enterprises have done a fairly good job of protecting the network layer and endpoints of the cybersecurity surface; however, the application layer remains especially vulnerable to cybersecurity risks, which means the primary focus of the enterprise's security plan today must be on applications.
Source-code level security remediation services
Instead of focusing on discovering and reporting vulnerabilities,  we at Sirma offer source-code level security remediation services. We instrument your codebases with automated security vulnerability scanning and fix discovered issues by working in parallel with your software teams so that planned feature releases are not delayed while working on security concerns.
Our leverage is our own unique expertise with embedded IoT systems across platforms from NXP, Freescale, Odroid, TI, Ricoh, Konica-Minolta and Fujitsu.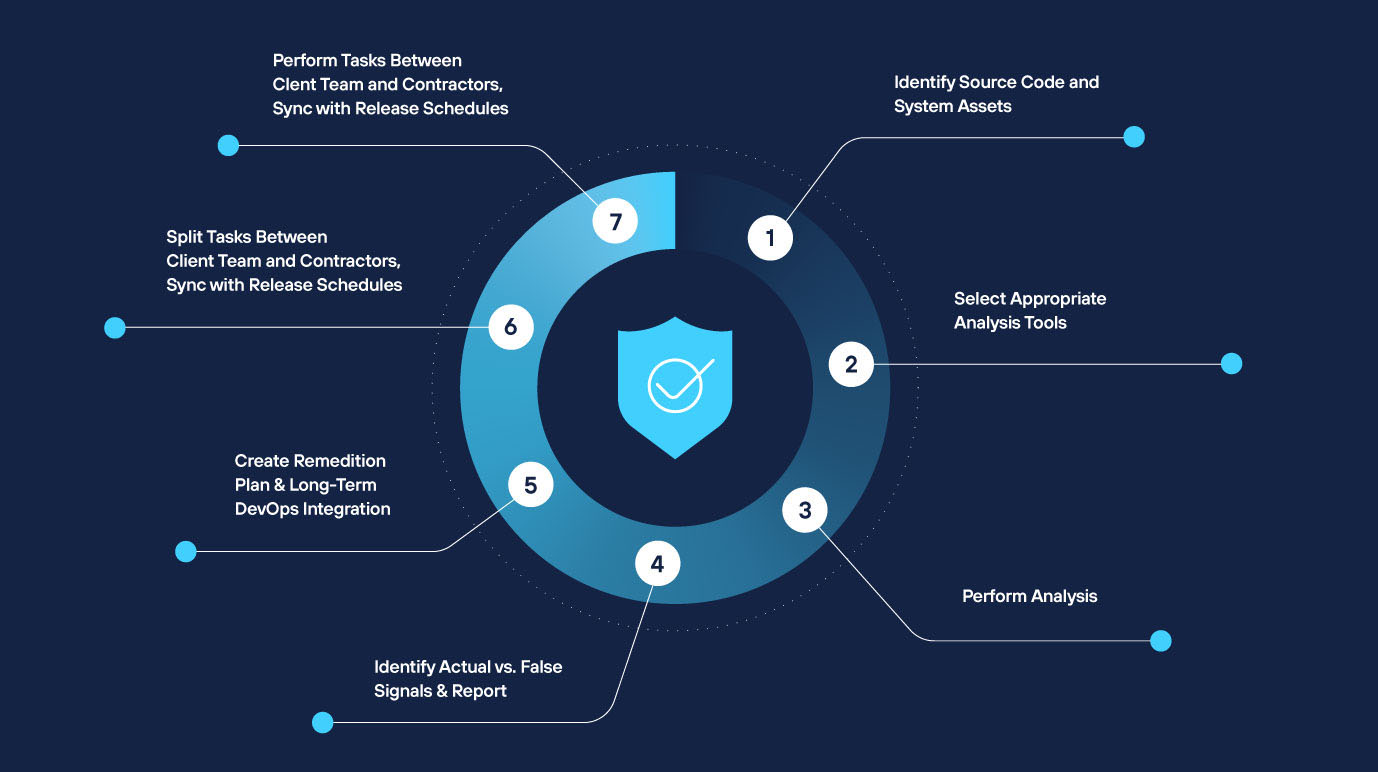 Why work with us
Cost-effective and reliable cybersecurity
We heavily rely on security testing which is very important and makes comprehensive cybersecurity for applications simpler and more cost-effective. Our cybersecurity services are specialized in applications layer and we do source-code level security remediation services.
Sirma's programmers' are cybersecurity professionals and they simply think as an attacker does. We use formal verification methods and like an external auditor PCI certification, we would expect independents to deliver more objectivity.
Transform your business
Sirma offers the most advanced suite of AI applications for complex manufacturing, logistics & consumer products.
Work with us