Did COVID-19 catch the banks unprepared for the upcoming situation, and what are the critical actions for success.
Over the past few months, banks across the world have faced unprecedented challenges due to the offensive of COVID-19. This experience has also been unparalleled in terms of learnings and accelerated the formulation and adoption of the new digital ways of operating in the 'new normal'.
We have asked two of our fintech experts – Fabrice Gouttebroze, Managing Director of S&G Technology/Sirma UK with more than 25 years of experience in the financial sector, and Merdihan Ismailov, Financial Institutions and Banking Products Manager with 16+ years of experience as a Head of Digital Transformation in a leading bank, to comment the current situation in the banking sector.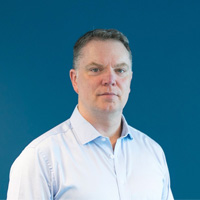 Fabrice Gouttebroze, Managing Director of S&G Technology Services (part of Sirma Group Holding)
Fabrice, do you think that the lack of transformation over a sustained period inhibited the ability of banks to provide adequate services in times of pandemic?
F: The banking industry is notoriously changing averse. The entire ethos of the industry is predicated on the assumption that analysis and modeling based on experience are critical success factors for a bank and by far trumps innovation and change. As a result, it tends to get caught and paralyzed by unforeseen events, such as the last two major crises in 1987 and 2008.
With COVID, the industry felt the sudden pressure of a two-pronged attack: The crisis created immediate new economic needs for businesses and individuals whilst the logistics of engaging with customers was disrupted by the physical measures necessary to stem the spread of the virus. We saw, for instance, many banks in the UK struggling to process bounce-back loans for businesses in a timely manner. Lending is a tricky business, requiring many factors and conditions to be met. The sudden surge of applications left very little time for banks to adapt to the new demand and to establish a reasonably complicated case handling online.
This exposed banks still relying on legacy banking platform for their operations. The inability to bring their system to a configurable and modular state forced some of those banks to significantly delay the processing of those loans, leaving many small businesses without any support at all for months.
What are the consequences for the customers?
F: A lack of transformation over the past ten years, both in technological and cultural terms, is indeed a key factor contributing to the lack of support experienced by the customers of some high street banks. It is missed opportunity to maintain the trust between the bank and their customers, another proof demonstrating that your bank will be on your side to weather this grainy storm.
What was the winning strategy for the banks for this situation?
F: Those who embraced modern independently deployable services, based on a micro-services architecture, for instance, were much better positioned to adapt their online channel to the new situation. At the top end of the spectrum, banks who have already moved to cloud-based infrastructure and consume their core banking as software as a service quickly adapted to the abrupt change of the needs of their customers and were able to serve them efficiently.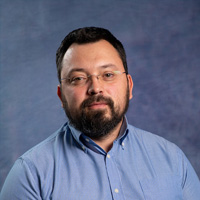 Merdihan Ismailov, Financial Institutions and Banking Products Manager of Sirma
Mero, as a product lead of fintech solutions, what should be your advice to banks that have to adapt rapidly to the new ways of work?
M: We all agree that the COVID pandemic forced financial institutions and their clients to move to digital interactions and remote access to products and services. As we all know, a major technological transformation is ongoing in the financial services market. The origination and first steps taken by financial institutions in this transformation are based on pure market factors like competition, cost reduction, and better customer experience.
I can point out some good examples of technologies that changed the standard workflow based on physical presence in the banking location to a fully remote one:
Digital customer onboarding combined with remote KYC and AML procedures
Digital wallets and prepaid/virtual cards integrated with them
Contactless payments as a factor for cashless economy
Instant payments are becoming the new normal in the payments market
Virtual banking – based on video conferencing and delivering banking services and consultation to more comprehensive territory coverage
Open banking and finance as a trend that will give more accessible access to financial information and payment services to third parties
AI and RPA in terms of the next step in the efficiency game for banks to deliver a better customer experience
The above-listed technology will help banks dramatically accelerate the speed of work and adherence to working procedures that customers without or small financial history can easily get access to new financial services in a modern and digital way.
Evolution or revolution?
M: Perhaps both! COVID reality caused the paradigm shift. It has changed everything. Institutions are now more open to adopting new technologies, implementing fully digital processes and cooperating with fintech companies to deliver innovative solutions as soon as possible. New digital services and products have been launched within weeks, and those who had invested earlier in digital transformation, now are enjoying the benefits of this wise approach.
Undoubtedly, additional drivers for the development of digital financial services will be given by the new strategy of the European Commission, which expands the scope of services, emphasizing not only to their development, but also the intrinsic need to invest in increased security for their users.