The innovative unified commerce platform empowers retailers to orchestrate their sales channels.
The pandemic reality we have been living in has forced all economic sectors and organizations to complete strategic moves for digital transformation in order to adapt to the new business environment. For some, these changes proved to be rather challenging, while others brought remarkable success. There is no doubt that e-commerce is among the winners due to the implemented government restrictions, which gave a much-needed push to retailers' digital transformation.
The team of Notos Bulgaria (a trading company - official distributor of cosmetic brands Chanel, Dior Givenchy, Versace, Moschino, etc., for Bulgaria) has decided to take advantage of these growing trends and explore the opportunity to undertake its own online expansion in 2021. As part of its integrated digital strategy, the company initiated a project aiming to incorporate a unified commerce platform.
"We have been considering this initiative for quite a long time, even though brands we work with have been sceptical about their online presence on multi-brand e-commerce shops. There is no doubt that people and goods movement restrictions imposed during the lockdowns have changed global brands' perceptions and forced them to become more open toward their online presence in Eastern European countries. We decided to take the risk by creating an online shop specifically offering selective perfumery and cosmetic products – Prettyshop. bg" – said Ognyan Mladenov, General Manager of Notos Bulgaria.
Unified commerce platform - the next generation solution for retailers
For the implementation of such a project, Notos Bulgaria was looking for a partner with extensive retail expertise, relevant knowledge of consumer behaviour and an understanding of the sector's dynamic. After receiving a few offers, the company has decided to work with the experts from Sirma CI, a subsidiary of Sirma Group Holding. "Our partner, Sirma is well known in the software community with their expertise and a proven track record; we know them as a team of professionals, which are forward-thinking and looking for industry innovations. They offered us a solution, completely reflecting on our specific needs", said Mladenov. He added that Sirma's Customer Intelligence and Monetization platform(CIM) is a perfect match and meet the high standards the company should sustain as a distributor of some of the biggest luxury cosmetics brands.
Notos Bulgaria has already had a proposal from another company that included the most common functionalities of the e-commerce platforms, which did not cover all company requirements. The adoption of ready-to-use solutions has the advantage of being a budget-friendly option; however, its sustainability is questionable in the long term. Ready-to-use platforms are difficult to maintain, especially as the business is scaling. They have limited options for personalization of the view and, last but not least, have many problems with loading speed.
Such problems should be discussed openly because, with real business cases and tests, we managed to prove to the client our claims are true. We conducted a demonstration to compare market-proven solutions with our own CIM platform in real-time. The results were impressive – exceptional speed, adaptable design features, shorter sales funnel, quick and easy integration with the existing company systems. It seemed the CIM platform was offering everything the company needed." – said Bogomil Iliev, CEO at Sirma CI.
The project started in the middle of 2020. The first steps were carried out business and technical analysis. Afterwards, the teams were carefully selected, and the working process was planned; project management, UI and UX prototypes and programming platforms were provided. Of course, a series of tests were conducted before the solution launch.
One platform to sell everywhere
The platform provides "Notos Bulgaria" with the right tools for data collection, holistic analysis of overall trade processes and consumer behavior, and facilitating sales consolidation. Therefore, this solution can efficiently use the available data, providing recommendations, models, and forecasts to increase online sales and improve customer communication.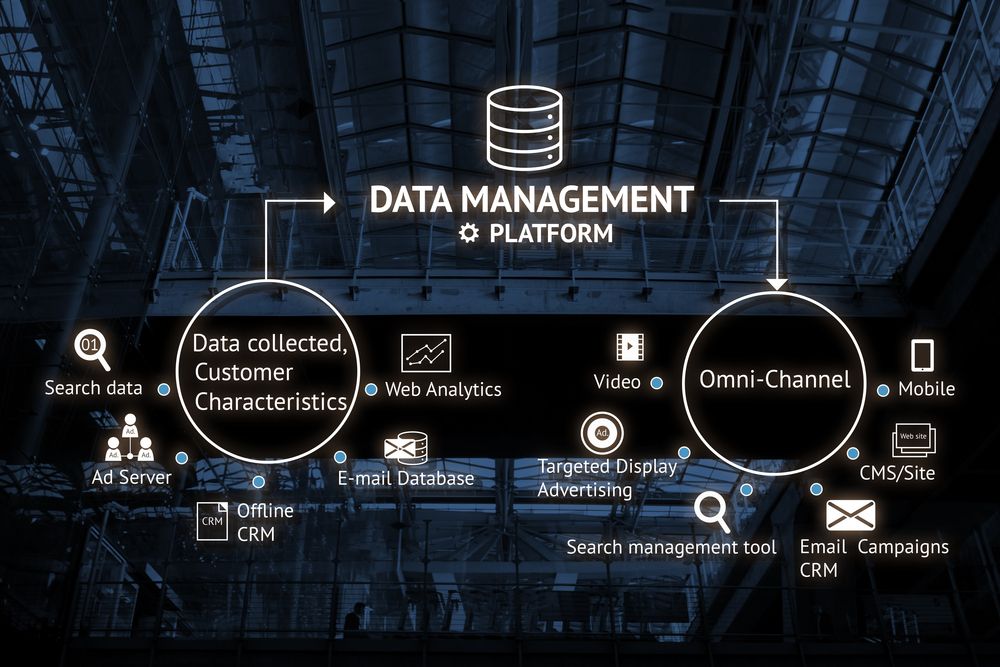 The CIM platform's main functionalities include B2B and B2C sales, a possibility for mobile app development, an intelligent chatbot programmed for customer support and sales assistance (Chatbot commerce). Also, we offered real-time monitoring of website visitors and many marketing tools used to attract customers (Real-time sales - RTS). Last but not least, the platform includes self-service solutions (Kiosk commerce).
Next, the real-time monitoring tool has been proven as exceptionally valuable. Using it, one could track the web site visitors and traffic sources (Google, Facebook, organic, etc.), what are they searching for and which products they are considering. With this information and the key performance indicators at hand, the purchase intention can be easily estimated. The vendor can almost instantly interact with the prospect through chat, e-mail, phone or use other marketing tools. Using RTS helps us solve a widespread problem - our tracking analytics enable vendors to close deals with website visitors by utilizing the traffic generated from Google, Facebook and other platforms. This technology transforms traditional PPC methods by significantly decreasing the marketing cost of digital advertising", explains Iliev.
Sirma has developed the technology behind the CIM platform in the course of more than a decade. "We rely on contemporary API solutions, available through microservices, using React Native Technology and Single Page Application. Additionally, we strictly follow the Material Design language to ensure that we use the best techniques in terms of interface and design for different components and tools on our platform. The back-end technology is highly optimized and scalable", pointed out Iliev. Moreover, the platform uses AI algorithms, thus creating possibilities for creating its own database of knowledge based on natural language processing and understanding (NLP; NLU). The automation of customer communication (chatbot) relies heavily on these particular characteristics of the platform.
The challenges we faced before success
Challenges always emerge when there is a new project on the horizon. The team's expertise is the key to overcome such challenges. At the technical analysis stage, Notos Bulgaria and Sirma CI faced their first issue with solving – how to seamless integrate the new e-commerce platform with the existing ERP system, set to serve only the brick-and-mortar shops. As a result, with a couple of integrations of additional ERP functionalities, the system was able to work with both off- and online shops.
Bogomil Iliev added "I have to admit; we didn't face significant challenges in this project because we developed the CIM functionalities after incorporating a basic eCommerce module. We offered the company a personalized solution that perfectly fit their needs and the business model; it is a bespoke solution that is not restricted in its modularly, as one ready-to-use platform would be, and the company was free to pick up the preferred design. Sirma CI platform ensures high speed, security, and scalability, which is especially valued for companies that strive to perform e-Commerce on a higher level and scale, which is hard to deliver by the most common mass platforms. We know these platforms are highly dependent on global updates, and some delays can slow down the client's business".
"Creating a platform with advanced features for e-commerce while guaranteeing the service quality initially seemed to be a complex task. Nevertheless, the collaboration of Sirma CI played a crucial role in finding a successful output. The main challenge for Notos was to transfer our 27-years' experience in offline retail to the online environment of the new Prettyshop website. Fortunately, Sirma offered a lot of professional guidance, which was the basis for our commercial activity's successful digitalization. With the right project plan and the collaboration between our teams, we delivered a website comparable to licensed, time-proven and well-established global eCommerce websites." pointed out Ognian Mladenov.
Both companies admit to the secret of good results is a close partnership between teams in this large-scale project. Additionally, the professionalism of both sides has significantly facilitated the communication and guaranteed successful project completion.