Overview
The enhanced platform for unified commerce of ADA Mall has provided new advanced functions for its existing loyalty club, allowing all members to utilize accumulated points by generating vouchers or discounts. It also offers active engagement in direct communications via retailers' digital channels. As part of the project was creating a promotional merchandise store, from which the loyal customers of ADA Mall's tenants would select an item in exchange for accumulated loyalty points. The platform enabled all current tenants in the retail center to increase their sales volume while keeping their customers going back and shopping again.
The development of a unified commerce platform offers a wide range of incentives to loyal customers and an option to exchange points already accumulated in the existing loyalty program. Technology enables businesses to optimize their digital budgets and manage direct sales channels.
Project scope
Integration and development of online shop (web and mobile), Admin website, Marketing reports, automations, communications, customer intelligence and monetization (CIM), Info Desk application, POS application, and mobile applications (IOS/Android).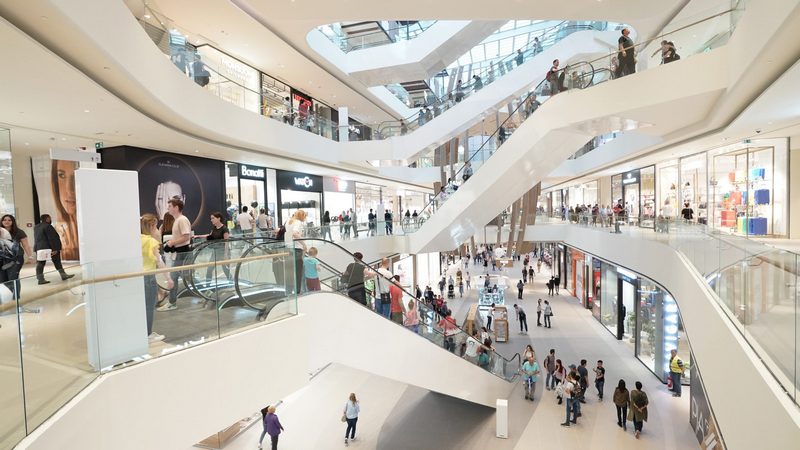 Photo credits © ADA Mall
ADA Mall customers have gained access to state-of-the-art technology that provides an exciting shopping experience and a full suite of promotional tools and incentives for purchasing their favorite brands. The initial expectation was to engage at least 10% of existing customers with the GTC loyalty Club and increase their satisfaction. Based on this concept, the partners were able to create an innovative program that also included partners located outside the shopping center. With this move, the platform has created a well-functioning partner ecosystem of retail outlets in ADA Mall and external partners.
They are the first shopping center in this region, launched amidst the pandemic, with a fully integrated loyalty program - Ada Loyalty Club - covering over 80% of tenants. The program included international brands such as Nike, Starbucks, Body Shop, HM and KFC, etc. Using its attractive custom app and online store for loyal customers, today the Ada Loyalty Club has nearly 40,000 users. The program generates 14% of the Mall's turnover and provides almost endless benefits – discounts, invitations to early sales, access to free libraries and educational centers in the Mall, and special events only for members of the program and themed meetings.
"The local community engagement program is a way to showcase that we at Ada Mall are catching up to the global market trends. Understanding the local customers and being intimately close to our core values - sustainability, unlabeled diversity, and freedom of personal expression is our way to contribute to the local community's prosperity. ", shared Alex Linchev, Shopping Center General Manager at GTC S.A.
What was the reason for attracting partners outside the ADA Mall to participate in the Club?
Many Belgrade-based companies are not present with physical shops at Ada Mall. They have joined the nearly 60 in-mall shops in providing permanent discounts and benefits for Ada Mall Loyalty cardholders, thus enhancing the Mall's mission to actively contribute to its community inside and outside the shopping center. Let's name a few of them which managed to provide an exceptional customer experience: Air Serbia, the Serbian national carrier, is part of the Ada Mall community-engagement strategy. It was the fourth large business without a physical presence in the Ada Mall that joined the mall loyalty program.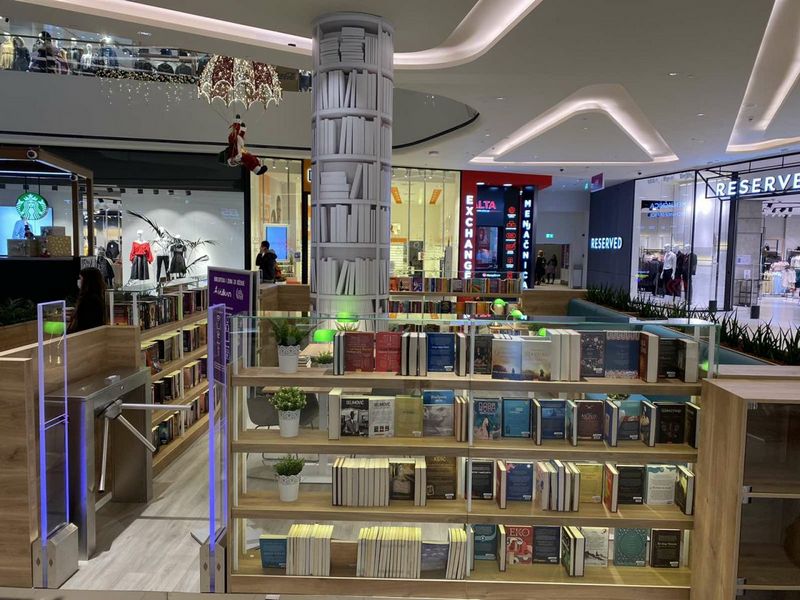 Photo credits © ADA Mall
Another three favorite Belgrade brands decided to ally with the shopping center similarly - Madlenianum is the city's proactive music-scenic theatre and art hub. Other participants were Marconi - the most extensive city bike rental company serving Ada Lake recreational park; Derma Care - one of the largest health practices in the region; Opera and Theatre, Entertainment, and Educational Centers, which have also contributed to the exceptional customer experience.
"Our technology helps anticipate user intentions and create personalized offers that match customer needs. Customer intelligence enables monetization of all gathered data and opens new opportunities before retailers, which can better manage digital investments in third-party platforms like Facebook and Google Ads. CIM allows for enhanced communication and significantly reduces the PPC budgets to maximize ROIs. The ultimate goal is to define and operationalize a helpful solution that utilizes all benefits for people and businesses." said Bogomil Iliev, CEO of Sirma CI.
CIM in a nutshell
The customer Intelligence and monetization platform boost existing marketing activities, direct communication, and customer engagement performed in an omnichannel environment. The solution can be fully customized with an architecture encompassing all the functionalities needed to keep and engage customers in a meaningful way. CIM supports marketing reports, automation features, and all communication channels for better customer engagement, such as Facebook, email, Viber, and SMS.