On June 13, Sirma Venture Lab (SVL), a joint initiative of Innovation Capital VC and Sirma Group Holding, hosted its first Demo Day for 2023. Two companies, which won the competition in 2022 and gained support from SVL, presented their ongoing projects' progress - WHISP and AskTheCP. Guests at the event included the startups' teams, potential channel partners and service providers, as well as prominent individuals from the community of investors, business angels and representatives from Innovation Capital and Beyond – Pre-seed and Seed Venture Funds with acceleration programs.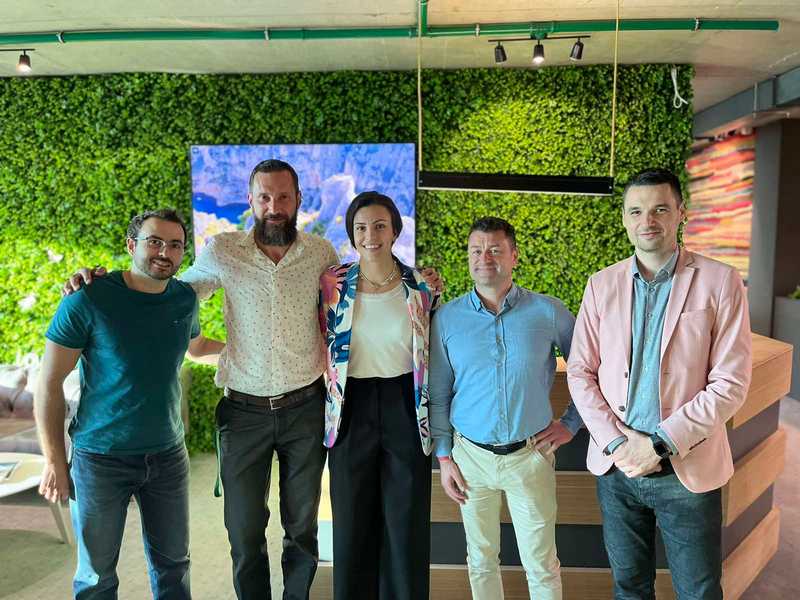 "We are pleased with the collaboration between Sirma's technology teams and the startups chosen through the accelerator. We welcome and support those willing to invest in these two promising companies because of the results achieved in this short period and the undeniable innovation potential of their products." said Yordan Nedev, CFO of Sirma Group Holding and a Mentor in SVL.
Angel Angelov, Managing Partner at Innovation Capital, invited the guests to exchange contacts and explore ideas for partnering or joining the startup ecosystem. He also focused on the opportunity for interested parties to come forward as future potential investors in these promising businesses.
The two companies presented the progress of their pilots over the nearly year-long period, the evolution of their product development ideas, the stage reached by the development teams and the market readiness of created MVPs. The presenters also elaborated on their vision regarding the core service and product development plans.
The main goal of this DEMO Day was to get feedback from established businesses and consultants, obtain some pieces of advice related to market validation, and learn more about the best strategies for regional and global penetration, franchise strategies, compliance and legal recommendations. Everyone from the guests was happy to share some tips from their personal experience on accelerating company development and growth, fresh ideas for sustainable partner ecosystem development, and many other issues that might benefit any startup.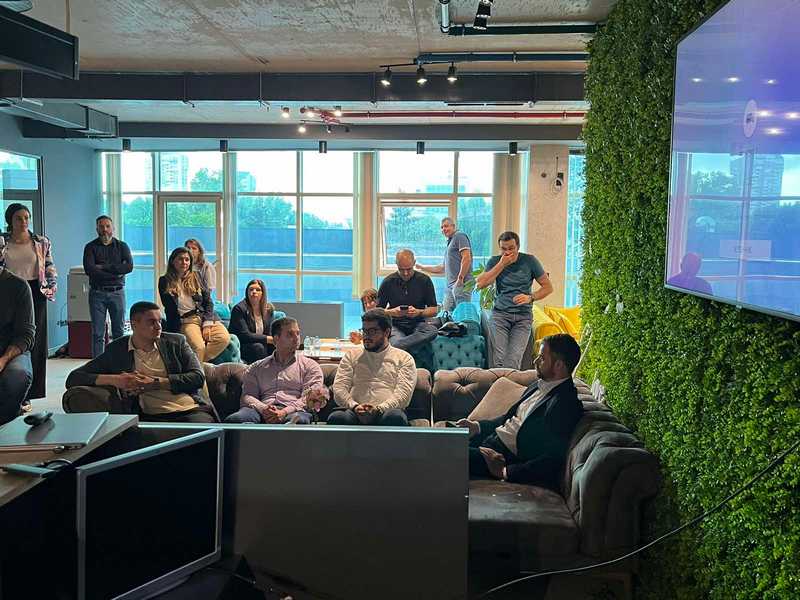 During the concluding statements, partners from Innovative Capital and the two startups expressed their gratitude towards Sirma for being an exceptional technology partner. The support provided by established organisations, including expert guidance, resource assistance, and potential future funding, has been invaluable.
"We appreciate the trust placed in us by Sirma, a reputable and stable company, and are grateful for the opportunity to work with their experts in the Sirma Venture Lab accelerator program. "shared Greta Stefanova, Co-founder of WHISP.
"Collaborating with Sirma has enabled us to expedite the development and implementation of our concept, resulting in a faster MVP launch. We are delighted to be working together and are thankful for your assistance and confidence in us. ", added Natalia Konova, MD, Co-founder of AskTheCp.
Sirma Venture Lab
Sirma Venture Lab is investing in innovative tech solutions which will change people's lives in the long run, WHISP and AMIRA are two of them. Our incubation program is constantly searching for the next game-changing idea. We work hand-in-hand with innovative startups to assist them in developing their Minimum Viable Products and prepare them for actual market validation.
Summary of product demonstrations
WHISP solve bureaucracy in global talent relocation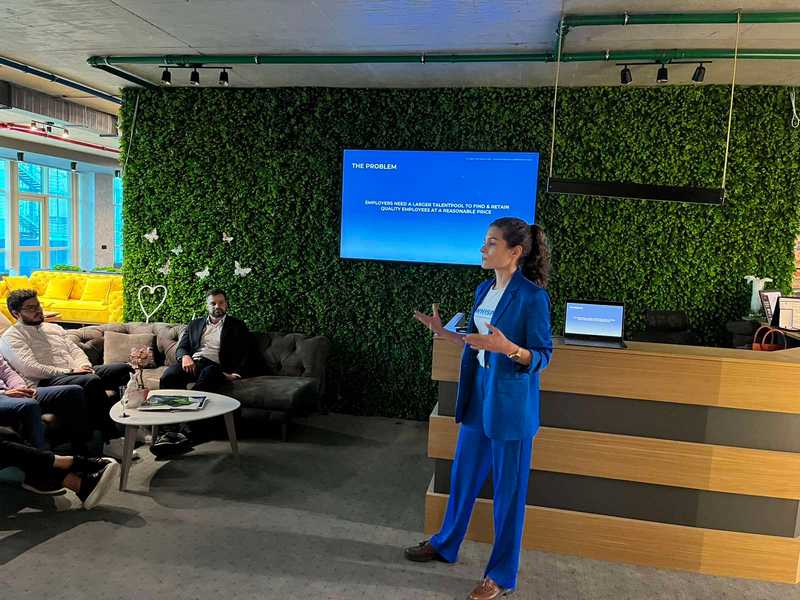 WHISP helps HR and legal departments save the time and resources needed to organize the global relocation of employees.
The product includes tools to manage the paperwork that accompanies moving a person from one country to another and does so in the easiest and most compliant way.
The company's services facilitate gaining access to residency in a country. The post-pandemic job market is booming, and the global talent migration is pressuring companies to recruit employees from anywhere to accommodate their convenient relocation without undue stress by providing support and digitizing the processing of all essential documents. Global and local recruiters welcome this functionality, as finding and attracting talent from new locations is no longer as challenging due to the reduced administrative burden of relocation. When the stress of physically relocating to another country is significantly reduced, the adjustment of foreign employees is far easier and quicker. This inevitably leads to increased employee satisfaction because the bureaucracy in each country has its own peculiarities and interaction patterns.
The product has been built for about eight months, new features are constantly being added, and new elements are in the pipeline waiting to be integrated into the process. In addition to the core service, a partner network is being built – accommodation, legal, translation, legalization, relocation, and similar services expats seek in the host country.
Our startup has achieved impressive business results in a short timeframe. The company has secured contracts with six enterprise clients annually and has provided services to over 120 expats in Bulgaria. We are proud of such accomplishments so far.
Tackling the global threat of antibiotic resistance with AMIRA
Antibiotic resistance is rapidly increasing worldwide. Even more, we witness a massive scale of unnecessary prescribing of treatment with AB in cases that do not always require such an approach. Many economic factors affect Pharma companies, and they restrain from introducing new formulas and antibiotic groups due to expensive R&D processes. As a result, taking the same antibiotic formulations complicates the situation as resistance to AB increases. By 2050, ABs are expected to be ineffective for the prescribed treatments of infections successfully treated today.
Finding a proven working solution for reducing AMR is what AMIRA does.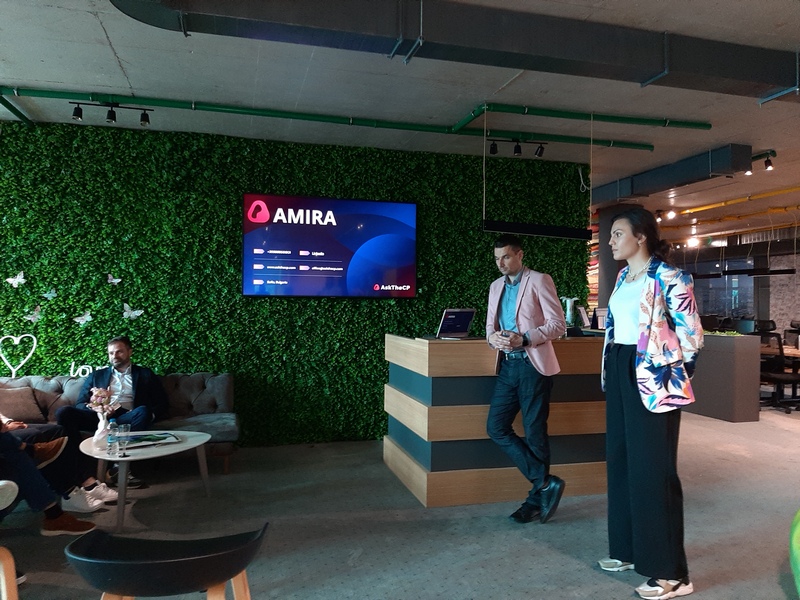 The founders of AskTheCP wanted to improve the effectiveness and safety of antibiotics by developing a software solution called AMIRA for hospitals with evidence-based medical algorithms for decision support and data collection.
AMIRA aims to preserve the effectiveness of existing antibiotics, increase the duration of their use by the body, and prevent the development of ABR. As a company seeking to digitalise and modernize treatment decisions, including antibiotics, the mobile application is intended to support doctors in their quest to craft a personalized treatment plan.
At its core is the so-called evidence-based medical algorithm for decision-making, through which critical data is collected on the effectiveness and safety of AB and the dynamics of AMP. This innovative product help track antibiotic use, improves AB treatment results, and saves hospitals money. The product has already won two awards from Intel, for its potential for AI integration, due to the ability to collect structured data and subsequent processing through AI algorithms.