Sirma is proud to announce the achievements of its UK based subsidiary S&G Technology Services. On 14th February 2020, Fabrice Gouttebroze, Managing Director, presented the key financials of the company for the year ended December 31, 2019.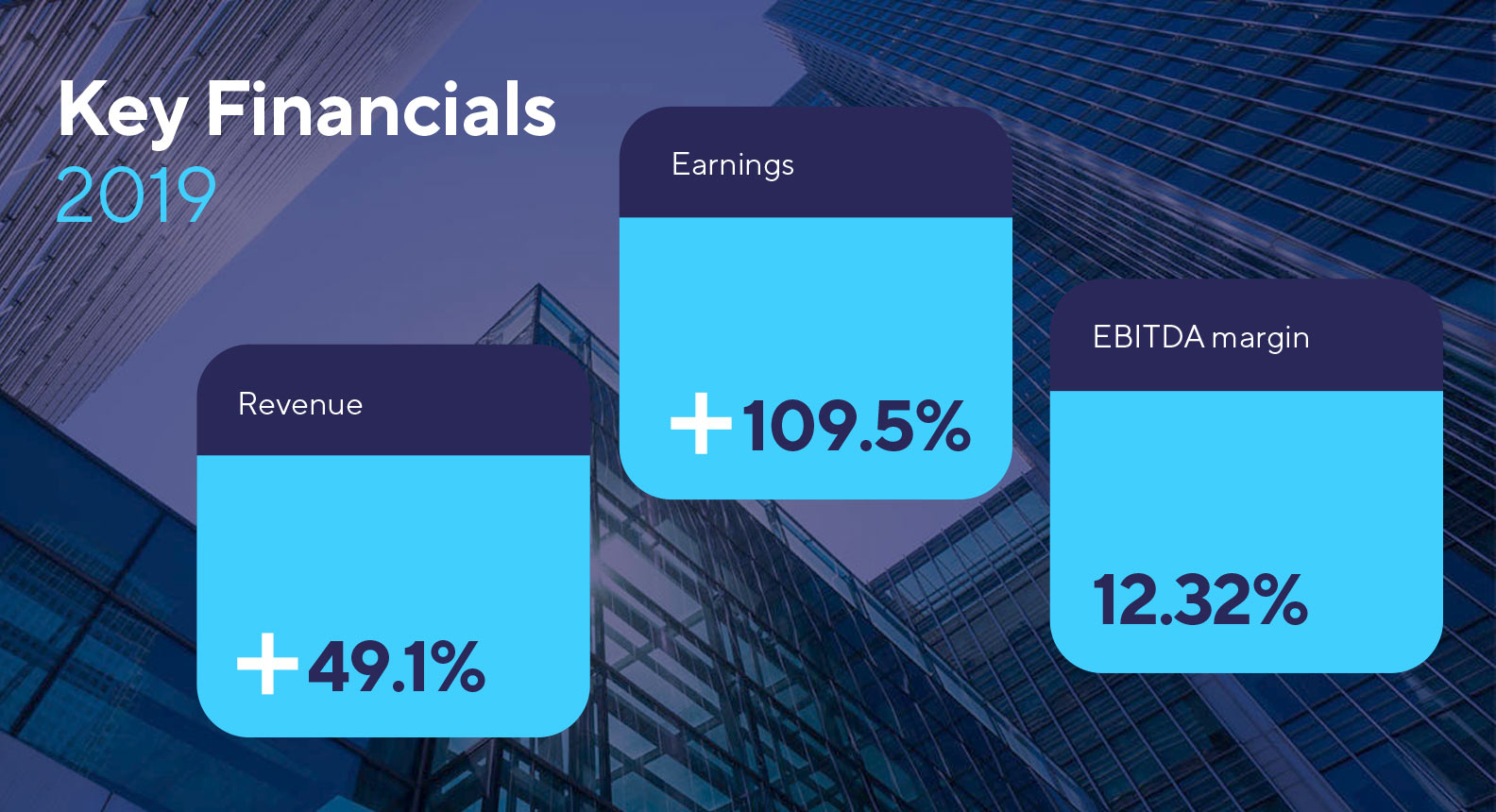 In 2019, S&G Technology Services Ltd displayed a strong performance with a healthy diversification of its client base across Europe and turnover growth of 49.1%. The team utilization rate was above 95% for the year, and earnings up by 109.5% compared to 2018. The EBITDA margin was 12.32%.
Fabrice Gouttebroze said, "With the strong 2019 performance, we continue a trend started several years ago: our turnover is up for the 5th consecutive year, and we hope we can carry on this trend in 2020. This enables us to invest in our people and with a strong emphasis on training and education this year. We are determined to keep our unique expertise in Core Banking integration and interaction, whilst expanding our scope to more traditional T24/Transact activities."
Over the past 6 years, S&G Technology Services has been growing its unique expertise in integration and interaction with T24 (now Temenos Transact and Infinity). The company is a leading provider of information technologies, IT consulting services and system integration in South-East Europe committed to helping banks to adapt to a rapidly changing world by identifying and implementing small to medium high-value technology transformation initiatives.