OVERVIEW
The opportunities created by the EU's Payment Services Directive 2 (PSD 2) for FinTech is well documented. Above all, open banking, where banks "open up" their datasets to other companies, is particularly exciting. While progress in implementing open banking has continued apace, will the disruptive innovation that has resulted from COVID 19 now be a driving force in accelerating open banking?
In this webinar, we have invited banking experts, working in the field of open banking initiatives, IT consulting, implementation of TEMENOS solutions, and payment services. They will discuss the state of the banking industry today, the disruptive forces driving open banking, and how COVID-19 will affect further developments. The discussion will also explore how the industry will transform as a direct result of COVID-19 and other forces.
Watch now
PARTICIPANTS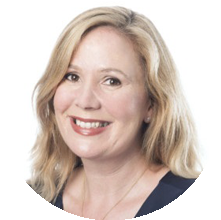 Vanessa Chance

Partner,
NEWGATE Communications
Vanessa is a Partner in the Financial Services team at Newgate Communications, one of the leading consultancies in the UK. Vanessa is an award-winning consultant with over 15 years' experience in financial services. Vanessa began her career in communications at the Institute of Financial Services and has since worked with major financial services brands including Barclays, HSBC, Zurich and Aviva. Vanessa joined Newgate from LV=, where she led the media relations for the GI business generating front page stories on national newspapers and regularly appearing on Sky News.
MODERATOR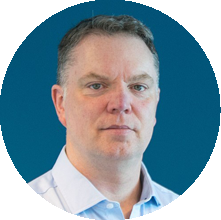 Fabrice Gouttebroze
Managing Director,
S&G Technology Services Ltd
Fabrice leads the UK & Ireland operation of the Sirma Group as Managing Director of S&G Technology Services. The company was founded in 2013 and has grown to become a leading company for technology and integration for core banking. Fabrice was instrumental in developing key strategic accounts with banking groups in Europe and establishing strategic partnerships with major integrators. Prior to joining Sirma, Fabrice served in various account leadership delivery roles in Capgemini Financial Services driving complex IT and change programs for Barclays Bank, Lloyds TSB, and other major banks.
John Schlesinger
Chief Enterprise Architect,
Temenos
Ardent IT professional with extensive experience in application integration, enterprise architecture, transaction processing, data warehousing, and metadata management. His career started in 1977 with IBM, where he held various positions until 1993. He worked as a technical director in One Meaning till 1998, then moved to Dun and Bradstreet from 1998 to 2000 as VP Software Architecture. As a Director of iWay for EMEA, he architected iWay solution for a major financial network till 2007. His further career continued as Enterprise Architect for the prominent global companies as Capgemini UK, ATOS Consulting. Since 2011 John works as Chief Enterprise Architect in Temenos.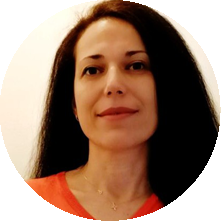 Radostina Georgieva
Technical Consultant for Banking Industry,
S&G Technology Services Ltd
Passionate Project Manager with considerable experience in the banking industry. During the year Radostina has acquired strong program and project management skills. She has excellent analytical competency in the financial domain - banking, credit cards, credit risk, and financial modelling. Since 2020 Radostina is a Technical Consultant for Banking Industry, S&G Technology Services Ltd.
Banking innovation in times of pandemic: "Mission Possible"